Library
Takeaway materials from our CareerCenters are now available at your fingertips! Below you'll find our latest publications on finding a job in Maine, services for employers, and more. These valuable tips are available as a PDF and in Microsoft Word.
Chantal: A Resume Re-Vamp Results in a New Career
"I don't know how you do it," she wrote to her counselor. "I don't think I could have gotten this job, or even received more than one call to schedule an interview in such a short period of time, if I hadn't had that meeting with you to fix up my old, drab resume. The knowledge I gained there is priceless and you were a major part of that. Thank you."
- Read Chantel's Story
Jobseeker Guide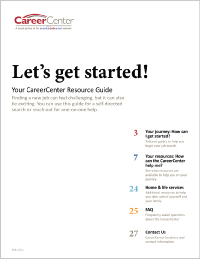 Download: PDF
Employer Guide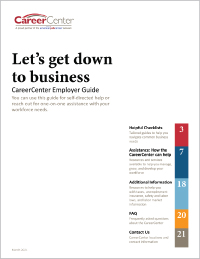 Download: PDF
Note: The Google Translate tool on this website will not translate these documents as attached. The website translate.google.com is helpful for translating text within documents by using the Copy and Paste function.